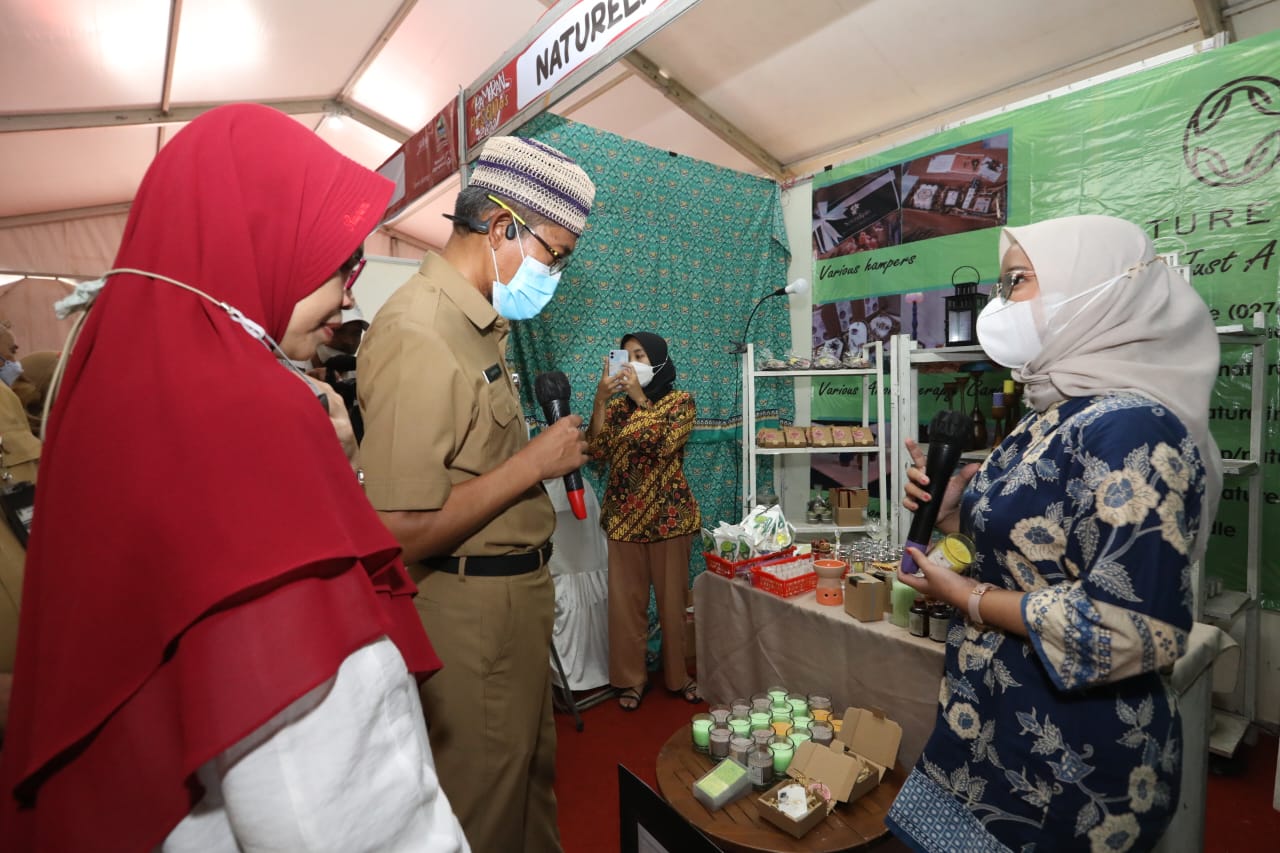 SEMARANG – The Central Java Provincial Government is fully committed to providing space for persons with disabilities. This is realized through the readiness of Central Java to host the 2022 National Special Olympic Week (Pesonas), which is held for the first time.
"This Pesonas event is the first time it has been held, and Central Java is the host. This is a manifestation of the Central Java Provincial Government's commitment to people with disabilities, who always provide input and ideas, how we respond to our brothers and sisters with disabilities," said the Regional Secretary of Central Java Province, Sumarno when opening the Pesonas 1 Exhibition, in the courtyard of the Central Java Governor's Office, Monday. (4/7/2022).
The Regional Secretary explained that Pesonas 1 was attended by 2,100 athletes and officials from 23 provinces. Pesonas, which is a coaching event for athletes who have intellectual disabilities, is a selection for athletes to be able to represent Indonesia at the Summer Olympic World Games (SOWG) in Berlin, Germany 2023.
"We realize that what our brothers and sisters with disabilities want is not compassion, but easy access to independence, access that can support people with disabilities to be able to carry out activities independently, comfortably, and contribute to development in Central Java," explained the regional secretary.
In addition to the commitment to a disability, the Central Java Provincial Government also seeks to improve the community's economy. From the various supporting events that were held, the government also prepared the PeSOnas Exhibition by presenting various products of micro, small and medium enterprises (MSMEs). The MSME product exhibition was attended by 60 participants, including four provinces outside Central Java. Namely South Kalimantan, Bengkulu, DKI Jakarta, and East Java.
According to the regional secretary, the MSME exhibition is very appropriate to be held at a national event to promote various products. In addition, the Pesonas Exhibition is expected to be part of the development of MSMEs in Central Java, both physically and in information technology.
Meanwhile, the Head of the Central Java Industry and Trade Office, Arif Sambodo, said various regional specialities were offered to attract visitors. In addition, several areas, such as Semarang and Sragen, also exhibit handicraft products made by persons with disabilities, such as handicrafts made from patchwork and plastic waste, as well as various models of glasses.
"Fellows with disabilities also have MSME products which are certainly not inferior to us," he said. (Central Java Public Relations)*ul
This article has been published on jatengprov.go.id with the title, Meriahkan PeSOnas 2022, Pemprov Jateng Gelar Pameran UMKM  – Pemerintah Provinsi Jawa Tengah (jatengprov.go.id)

Translator: Ritya Rasta Bilqiis
#bengokcraft #bengok #craft #pesonas #pesonas2022 #centraljavagovernment #pemprovjateng #dissability #specialneeds #umkm #msme #creativity # #encenggondok #waterhyacinth #handicraft #handmade #artisan #localcommunity #empowerment #export #unique #creative #msme #umkm #Indonesia #semarang #tuntang #rawapening #ecofriendly #gogreen #upcycle #saveearth