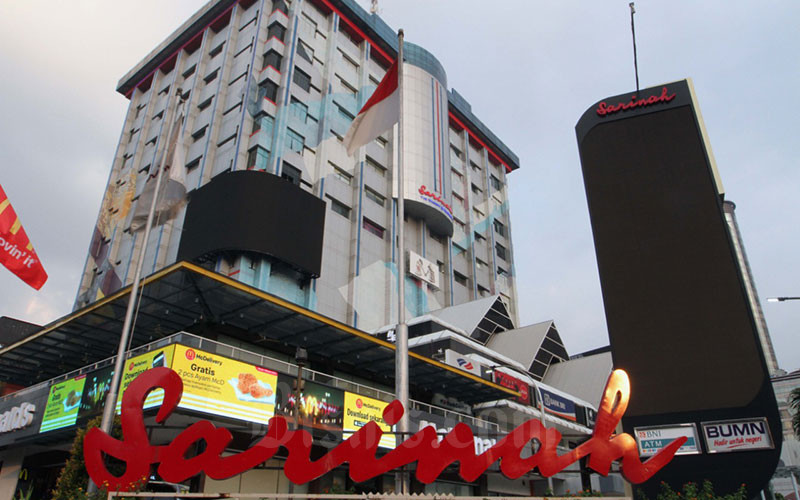 Sarinah invites 42 Indonesian handicraft and home living SMEs in preparation for the opening of Sarinah's transformation.
This event will be held on February 23, 2022, from 10 am to 4 pm in 2 sessions.
This event presents activities in the form of presentations and site visits to share information about preparations, changes, and also marketing programs that will be held to support mutual success at Sarinah transformation.
Bengok Craft is one of the SMEs invited to participate in this important event. It is a unique local business empowering local communities around Rawa Pening that processes raw materials into the craft. One of the SMEs that passed curation will be performing in one of these shopping centers.
Bengok craft products that will be presented at Sarinah include accessories and fashion such as books, bags, jackets, and others. Bengok Craft products have their own unique value because they are made from water hyacinth, an aquatic plant usually just a weed.
Sarinah's transformation itself is a step in renewing the first shopping center in Indonesia. Based on information quoted from Sarinah's Twitter social media @OfficialSarinah, the Management is currently carrying out a renovation process which is projected to be completed and can be visited in the first quarter of 2022.
"It's 79 percent complete. We restore reliefs and recreate reflecting pools. Our reforms are carried out to increase sustainable business growth while maintaining the environmental ecosystem," the account tweeted.
However, the reform will not eliminate his self-image as it was built from Soekarno's idea.
Sarinah's image is to be emphasized as a center for trade and promotion and an international ambassador for local Indonesian goods. This is what distinguishes Sarinah from other shopping centers.
Not only for the people of Jakarta but Sarinah's transformation is also expected to invite foreign tourists to adopt the best creations of local creators.
#bengokcraft #bengok #craft #sarinah #sarinahtransformation #shoppingcenter #mhthamrin #jakarta #localproducts #soekarno #creativity # #encenggondok #waterhyacinth #handicraft #handmade #artisan #localcommunity #empowerment #export #unique #creative #msme #umkm #Indonesia #semarang #tuntang #rawapening #ecofriendly #gogreen #upcycle #saveearth